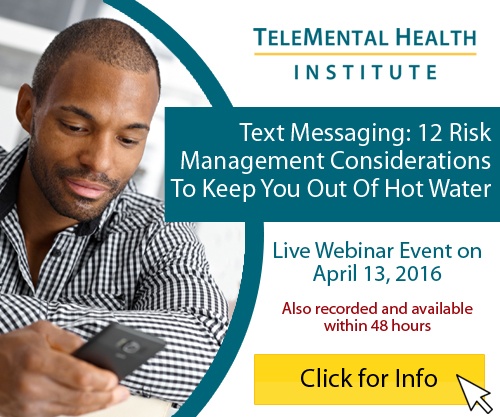 Text Messaging: 12 Risk Management Considerations To Keep You Out Of Hot Water
As a Behavioral Practitioner, t

exting is tempting for many reasons: It is widely used, affordable, real-time, brief and flexible. And Statistics back up the popularity of texting.

Almost 97% of Americans text daily – many having done so within the past hour – making texting the most common cell phone activity. Many are also reporting that they prefer text messages to phone calls (Pew Internet). Not surprisingly, behavioral practitioners are finding that clients increasingly ask for interaction by text messaging.