Sexual Addiction- The Fastest Growing Addiction
We all know about drug and alcohol addiction. However, one of the fastest growing addictions is Sexual Addiction. Especially when it comes to Porn Addiction. According to Dr. Patrick Carnes- "Knowing you are a sex addict doesn't mean you are bad or perverted or hopeless. It means you may have a disease, an obsession from which many have healed."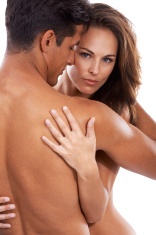 Sex is a basic part of human nature, and it's perfectly normal — and healthy — to have a vigorous libido. But there's a tipping point — when sexual desire can go from being healthy to out of control.
A sexual addiction can manifest itself in many ways, so you will need to look for a variety of possible warning signs that you or your spouse or partner is a sex addict. Kathryn A. Cunningham, PhD, director of the Center for Addiction Research at the University of Texas Medical Branch in Galveston, identifies the following possibilities:
Sex dominates an individual's life to the exclusion of other activities.
The individual engages in phone sex, computer sex, use of prostitutes, pornography, or exhibitionism.
The person habitually masturbates.
The individual has multiple sexual partners or cheats on partners.
In extreme cases, the person engages in criminal activities, including stalking, rape, incest, or child molestation.
There is a test you can take to see if you have a sexual addiction. The Sexual Addiction Screening Test (SAST) is designed to assist in the assessment of sexually compulsive behavior which may indicate the presence of sex addiction. Developed in cooperation with hospitals, treatment programs, private therapists, and community groups, the SAST provides a profile of responses which help to discriminate between addictive and non-addictive behavior.
One way to get help with sexual addiction is through online counseling. It is a very discreet and can be done from the privacy of your home. All you need is a laptop computer, tablet or smart phone with a Wi-Fi connection or a cell signal. You can have a video session with a license counseling at a time that is convenient for you or what is referred to as "counseling at your convenience."
If online counseling is something you might be interested in. Learn more by clicking on the blue button to find out more about how it works.