How many times to we read or hear about your "typical "New Year's Resolution that sound like a broken record. Let's see they are exercise more, lose weight and do a better job at something right? Blah, Blah and more Blah. The same old thing every year.
So I took the time to research some of your "Not So Typical" New Year's Resolutions. That might get you motivated to really do something different this year and maybe for the first time stick to accomplishing those goals.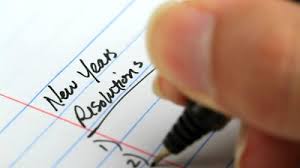 So here are the most A-Typical New Years' Resolutions I was able to find:
Maybe it's time to start turning your life around. Get help in figuring out what your New Year's Resolutions should be by grading the quality of your life.
Start grading your life by using our "Life's Grade Card" that grades 12 different categories in your life. Get your free "Life's Grade Card" by clicking on the blue button below.