Getting Out of the Darkness with Online Counseling Services
Last Saturday I attend the Greater Kansas City "Out of the Darkness Walk" put on by the local Greater Kansas City chapter of American Foundation for Suicide Prevention. All the people who participated in the walk had someone they know who had committed suicide or had experience depression themselves at some time in their life.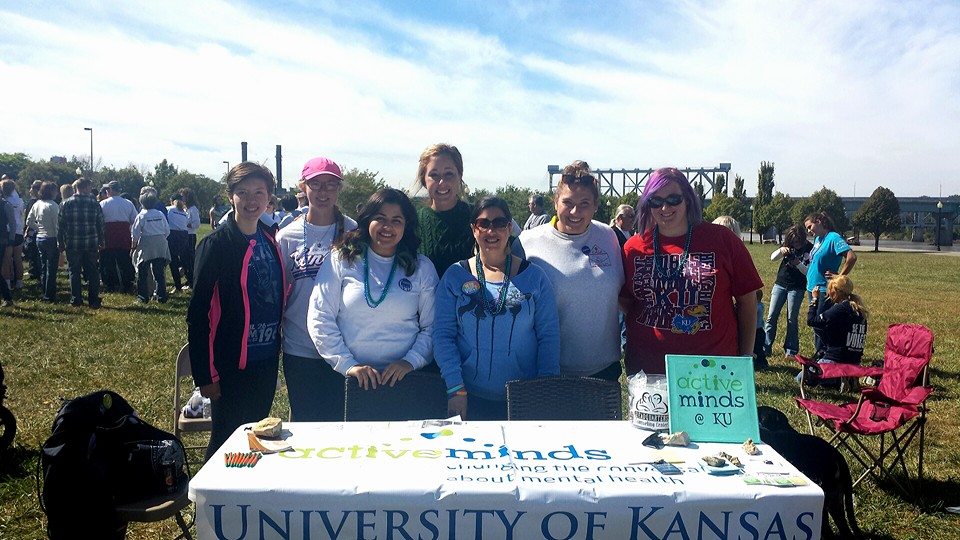 Picture of KU Active Minds Group
The whole event was design to remove the "stigma" of depression and for people to be more open about the subject. Or in other words come "Out of the Darkness" regarding open discussions about depression and suicide.
One of the main reasons people don't seek help when experiencing depression is the "stigma" associated with it. There are other reasons why people don't get therapy but the stigma associated with it would be the big one ( see "10 Signs you may be suffering from Depression "). So it is very important that the stigma with depression be address and we as a society are more open to getting help.
When someone starts experiencing negative energy, negative feelings and starts getting "bored with my life", meaning they are losing interest in the things they use to enjoy. That is the time to start considering if it is the beginnings of depression.
One thing to consider when this starts to happen is getting therapy services by using online counseling services. It is a great way to get very private discreet counseling services from the privacy of your home. This eliminates the need to go in-person to a therapist office and fear of being seen or recognized by someone they know. It is a convenient, cost effective way to connect online with a counselor to get the therapy services you need.
So there are alternative ways to get private discreet counseling by using online counseling services that takes the stigma out of getting help with depression.
If you would like to learn more about signs and symptoms of depression. Please click on the blue button below.